Join us every July 20 and throughout the year in honoring true, everyday heroes across America who would not otherwise be recognized for their selfless acts.
National Heroes Day
National Heroes Day was founded to honor everyday heroes in the United States. This day, July 20, honors those extraordinary individuals throughout our 50 states who are role models for others: whose selfless acts have saved lives, who fight bravely against impossible odds and who light the path for others by setting a shining example. We thank you for your courage and integrity.
This Day was inspired by the true heroes of the Aurora theater shooting – the two civilian and two military boys who sacrificed their lives saving others, to those injured and still fighting, to civilians and first responders -- whose brave actions preserved life on July 20, 2012 but whose actions were never honored.
To read more about some of the heroes of that day, click here.
We humbly acknowledge all heroes, including the four who inspired this day:
Alex Teves, 24, was the oldest of three siblings. He was born and spent his early years in New Jersey before moving to Arizona and then onto Colorado to the University of Denver where he earned a masters in psychology the month before he was killed. He counseled kids who faced unique learning/emotional challenges at Humanex Academy. He was murdered inside the theater after pulling his girlfriend down to safety, leaving himself exposed as bullets flew; one hit him in the forehead as he whispered comforting words of love. Afterwards, his parents, Caren and Tom, began the NoNotoriety.com movement asking -- for the sake of public safety -- that the media stop concentrating so much on the shooters in its coverage. That stance is widely endorsed by this nation's law enforcement.
John Larimer, 27, was a Navy Petty Officer 3rd Class and cryptologic technician with high-level clearance who was helping to protect America. He had been stationed at the U.S. Fleet Cyber Command at Buckley Air Force Base in Aurora for only about a year before his heroic act. He was murdered protecting his girlfriend and friend inside the Aurora theater during the mass shooting, jumping into action to protect them once the shooting began. John was the youngest of five siblings from Crystal Lake, Il. A scholarship has been set up in his name at the University of Wisconsin in Whitewater.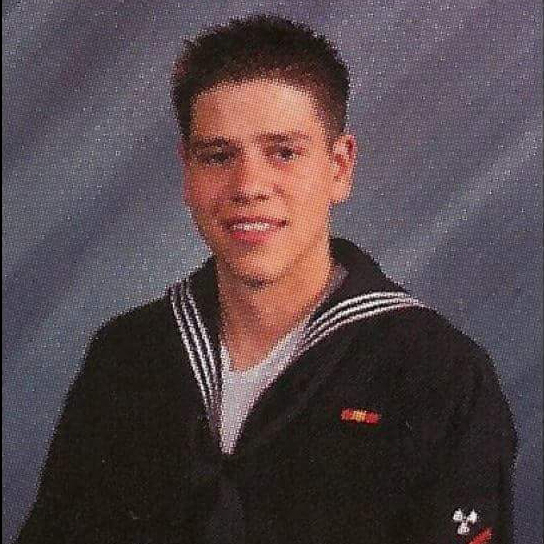 Jonathan Blunk, 26, had served his country in three tours in the Middle East, before July 20. His desire was to become a Navy Seal. He was at the theater with a girl when the shooting began and immediately pushed her under the seats which saved her life. He was shot multiple times, suffering a fatal gunshot wound to his heart. Blunk, who grew up in Reno, NV left behind two small children.
Matt McQuinn, 27, was in love with his girlfriend and wanted to marry and start a family with his great love. When the shooting began, he leaned over his girlfriend to get her out of harm's way when he was pummeled with bullets. She was shot but survived. He was shot nine times, the most of anyone in the theater. He leaves behind his parents, brothers and his girlfriend in Ohio. An Acts of Kindness foundation has been set up in his name.